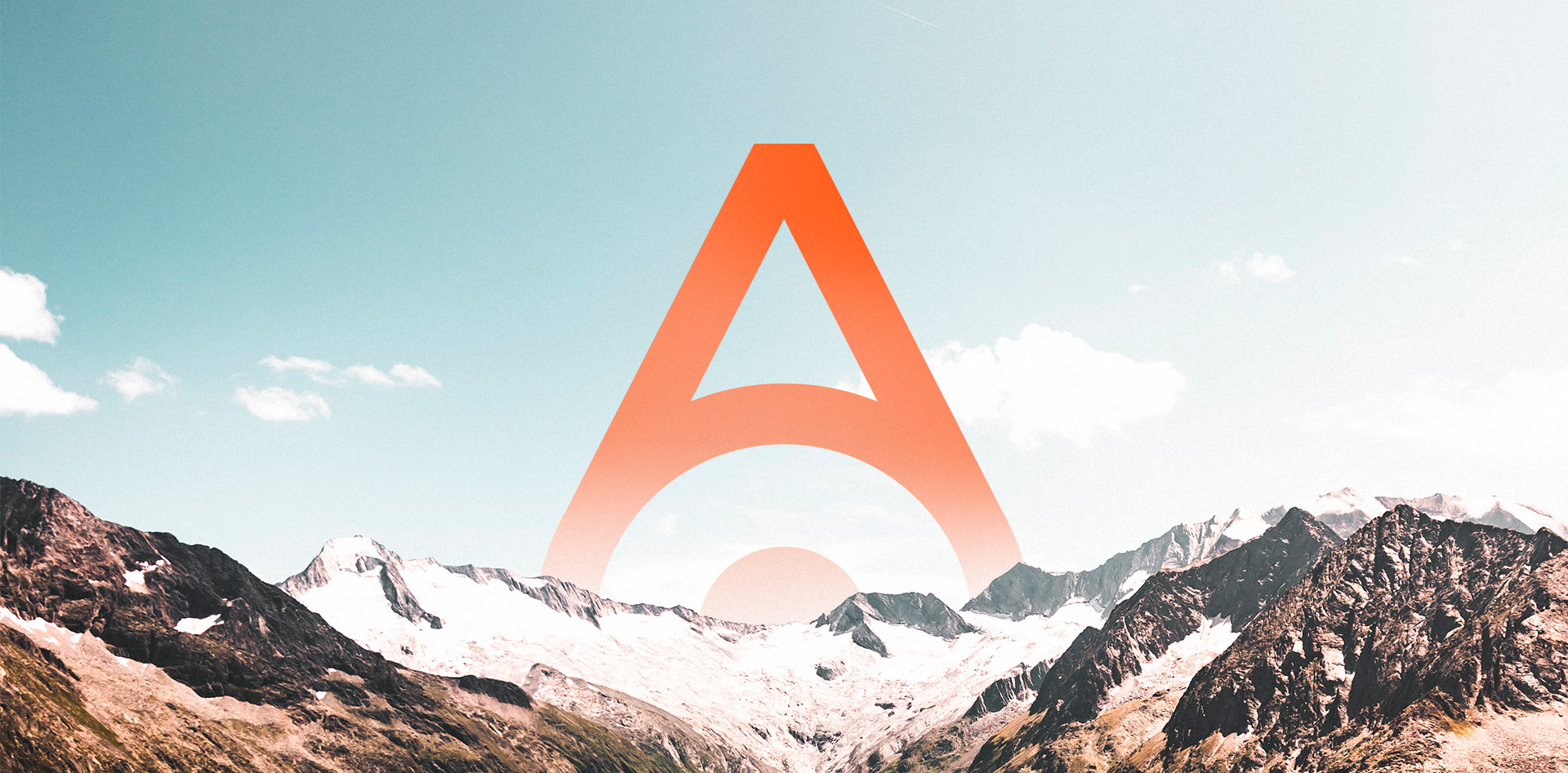 Azimuth produces clothing for hunting and fishing.
Due to the expansion of the business into the outdoor clothing market, it needed a new logo with a recognizable mark that could be easily scaled to all clothing sub-brands.
The sign is in the form of a combination of the letter A and a compass arrow.
The metaphor is that everyone has a different path, but whatever it is, it is more comfortable in Azimuth clothing. 
The sign can be turned in any direction as a wayfinding sign.
The font for the logo is hand-designed so as not to distract from the sign and to be easy to read from any distance. It has simple shapes that are inspired by the stencil fonts used in the military.

Location options for the logo were designed so as not to create additional restrictions for placement on clothing and other media.
The name of the sub-brands or a description of the company's activities can easily be added in the form of a substring.

Orange is used as the main, accent color.
As additional colors for the text part or background you can use any dark shades that are found in uniform colors: khaki, dark blue, dark gray, etc.